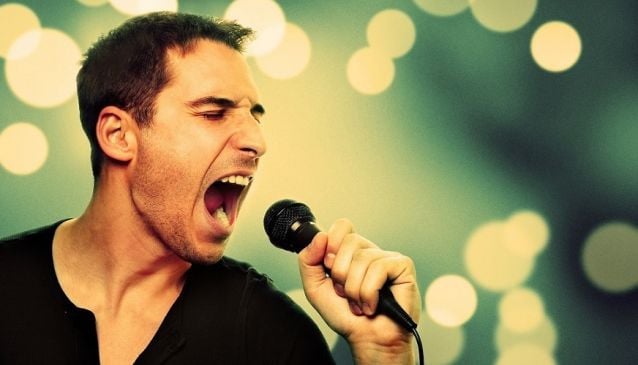 Top 4 Karaoke Hot Spots in Nassau
Hot List
Best thing about karaoke in the Bahamas: No one knows who the hell you are. Let loose at our Top 4.
Blue Reef Sports Lounge and Restaurant is a Thursday night hot spot for Karaoke. Deep Waters Bahamas, a group of karaoke deejays with a huge karaoke catalogue of over 34,000 songs, runs the Karaoke Show on Thursdays at 9pm. Blue Reef is an island lounge on Saunders Beach, close enough to the sea to be washed by the ocean breeze. Peformers will find the environment intimate, allowing them to get lost in the music. At Blue Reef you will hear performs mix it up with pop, Bahamian, disco, soca, and reggae music.
The Cricket Club is a quintessential expat hangout; on Thursday and Sunday nights, karaoke requests will bring a taste of England, channeling singers like Adele and The Beatles. Cricket Club Karaoke Nights have eight plus years of delivering jolly, drunken musical fun. Hosted by the owner's daughter, Dominique, Karaoke Night begins right on time at 8pm every Thursday and Sunday. Owner Chris Robertson says that over 100 guests filter in each week; the crowd is made up of locals and tourists.
One of the liveliest karaoke shows in Nassau is found on Tuesday nights at Mario's Bowling and Entertainment Palace. Participants of Karaoke Night are true performers (with a few wannabes), who put on an honest to goodness show. Since its launch in 2010, Karaoke Night has consistently grown at Mario's, bringing music lovers and aspiring singers togeter every Tuesday at 10pm. Expect anything at these wild interactive nights from dance offs, to marriage proposals to exotic dancers. Expect a crowd: the show attracts at least 500 people every week. Karaoke Night is popular for birthday groups; Mario's offers special royal packages for birthday maddness.
Viola's is the only karaoke spot on Paradise Island to make the cut. Located on Casino Drive, just down the road from the Riu Hotel, Viola's is tucked away beneath towering coconut trees and tropical brush. A mixed crowd of tourists and Bahamians find Viola's to be a great chill spot, especially on Friday nights when the Karaoke screen comes out and the microphone is turned on. Hosted by Lana, guests throw down to music in the most popular genres old and new school. The show begins at 8.30pm and runs until 1pm. Go early for the drink specials which start at 7pm and end promptly at 9pm.