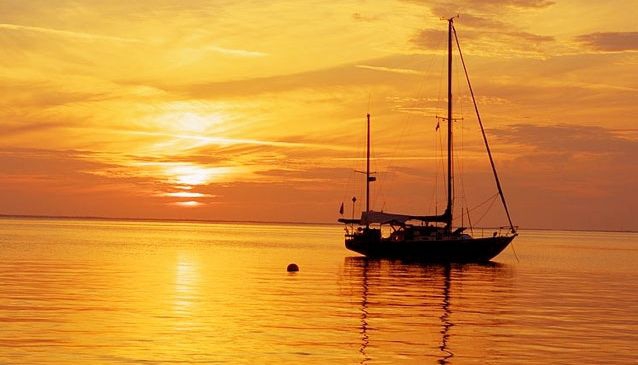 Sailing Club Secures Exuma's Sailing Tradition
Arts & Culture
The Sailing Club was started because Exuma is the sailing capital of the Bahamas.
The way to fully appreciate the Exumas is to cruise over the open waters of the chain in a sleek boat, but not just any boat. Exuma lends itself to full-enjoyment with the speed and power of a motorised yacht, but also the simple pleasure of a wind-powered sailboat. And best of all, sailing is an Exuma tradition dating back to its early beginnings: the craft of boat building and the skill of sloop sailing are part of Exuma's DNA.
Sailing legends Rolly Gray, Bobby Symonette and Buzzy Rolle are local celebrities on the island, and stars at the annual Exuma Regatta. They are also stars at the L. N. Coakley High School in Great Exuma, where they are breeding a new generation of Bahamian sloop sailers. The L.N. Coakley Sailing Club is invested in keeping Exuma's sailing tradition alive for those who visit the islands and those who live amongst the islands.
"The sailing club got started because Exuma is the sailing capital of the Bahamas and home of the National Family Island Regatta," said Ken Roberts, Vice Principal of the school and manager of the sailing club. "Famous Exumans such as Buzzy Rolle and Rolly Gray are synonymous with sailing, and who knows we might have a future Buzzy or Rolly in the cadre of young men who are coming out of the sailing club," he said.
Families travelling to Exuma with children might want to stop by on Saturdays when Sailing Club members are out on the water. Instructor Buzzy Rolle said visiting sailing experts have even dropped by to offer advice to the children.
During club meetings on Tuesday and Fridays, the students learn the laws of the sea, and the rules of Bahamian sloop racing.
"When we started it was truly amazing; we noticed that maybe after one or two times out, even those who had never sailed before were able to sail the boat by themselves," said Mr Rolle.