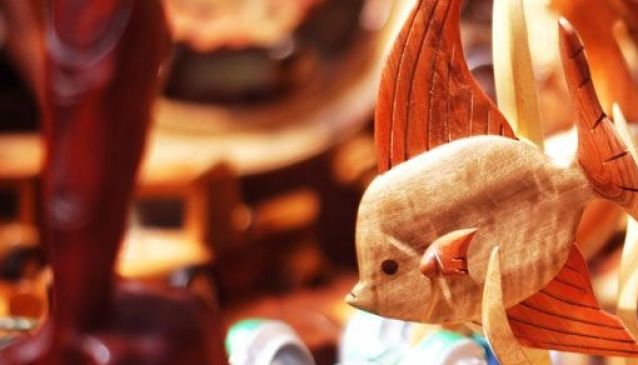 Budget Travel: 6 Tips for Visiting Nassau
Editorial
Atlantis' allure brings many to the Bahamas, but is it a practical resort for budget travelers?
If you are travelling on a budget you need a game plan before stepping foot on Nassau. The temptation of duty free shopping is too great, and the allure of signature hotels and attractions is overwhelming.
Just because every jewelry story, souvenir shop or attraction is screaming at you does not mean you must succumb to the temptation. When the bill collectors come knocking you will regret it, and risk swearing off the Bahamas for good.
Fortunately, there are ways to enjoy your time in Nassau without breaking the bank. Here is a helpful guide to steer you in the right direction.
Where not to Stay
1. Forget about staying at Atlantis. Do not be fooled by deals on your room rate, because everything a Atlantis is expensive, including the water. Instead, buy a day pass, which allows you to experience the aquarium and waterpark or book a room at the neighbouring Comfort Suites, where you will have access to all of the fun activities at Atlantis without the extra costs.
Where to Stay
2. Better yet, make reservations with a resort that offers rooms with a cooking area. Food is likely to be your biggest investment, so save by stocking up on snacks and breakfast food. As soon as you settle in, ask your concierge to direct you to a local food store. The big local brands are Super Value, Solomon's and Quality Supermarket. The small chains include John Chea, Budget Food Store, LiL Generation. Bring a few dry goods from the US if you must, but it is better to support the local community. Most American brands are readily available.
Where to Eat
3. Bahamian Fast Food joints are good places to eat on the cheap. Imperials on West Bay Street, Bamboo Shack on Nassau Street or Sammy's Chicken on Farrington Road serve traditional Bahamian fast food, which includes fried chicken and fries (popularly known as a chicken snack or chicken in the bag), cracked conch and fries, conch fritters or burgers made with beef, chicken, fish or conch.
What to Do
4. The cheapest form of entertainment is the beach; you can find one within walking distance of all tourist areas. Those just outside are only minutes away by bus or scooter. Popular spots are Junkanoo Beach, Saunders Beach, Goodman's Bay Beach and Cabbage Beach.
5. If you are beached out, head to any of the historic sites and enjoy the view from Fort Fincastle and the Queen's Staircase or Fort Charlotte for only a few dollars. Other inexpensive places of interest include the National Art Gallery where you can browse hundreds of Bahamian paintings by local artists, Ardastra Gardens or Botanical Gardens for flora, fauna and a close encounter with wild animals. Use these daily jaunts to pick up a few cheap knickknacks for friends and family. A number of vendors ply their trade at each of these spots.
How to Enjoy the Night
6. Find a bar with no cover charge and some form of free entertainment: live music, karaoke, salsa dancing, other drunken tourists to amuse you. Popular spots include: Via Café, Green Parrot or HardRock Café. Senor Frogs, which is famous for its drink specials and free birthday shots. Twisted Lime on Cable Beach, Violas on Paradise Island or Hammerheads on East Bay Street. Saturday night is the best time to experience a taste of Atlantis for free, because you can do a self-guided walking tour of the hotel (minus the aquarium, unfortunately), and best of all, experience the Bahamian Junkanoo rush out at Marina Village.